Blog: Hear from our partners about 'Walking With Water'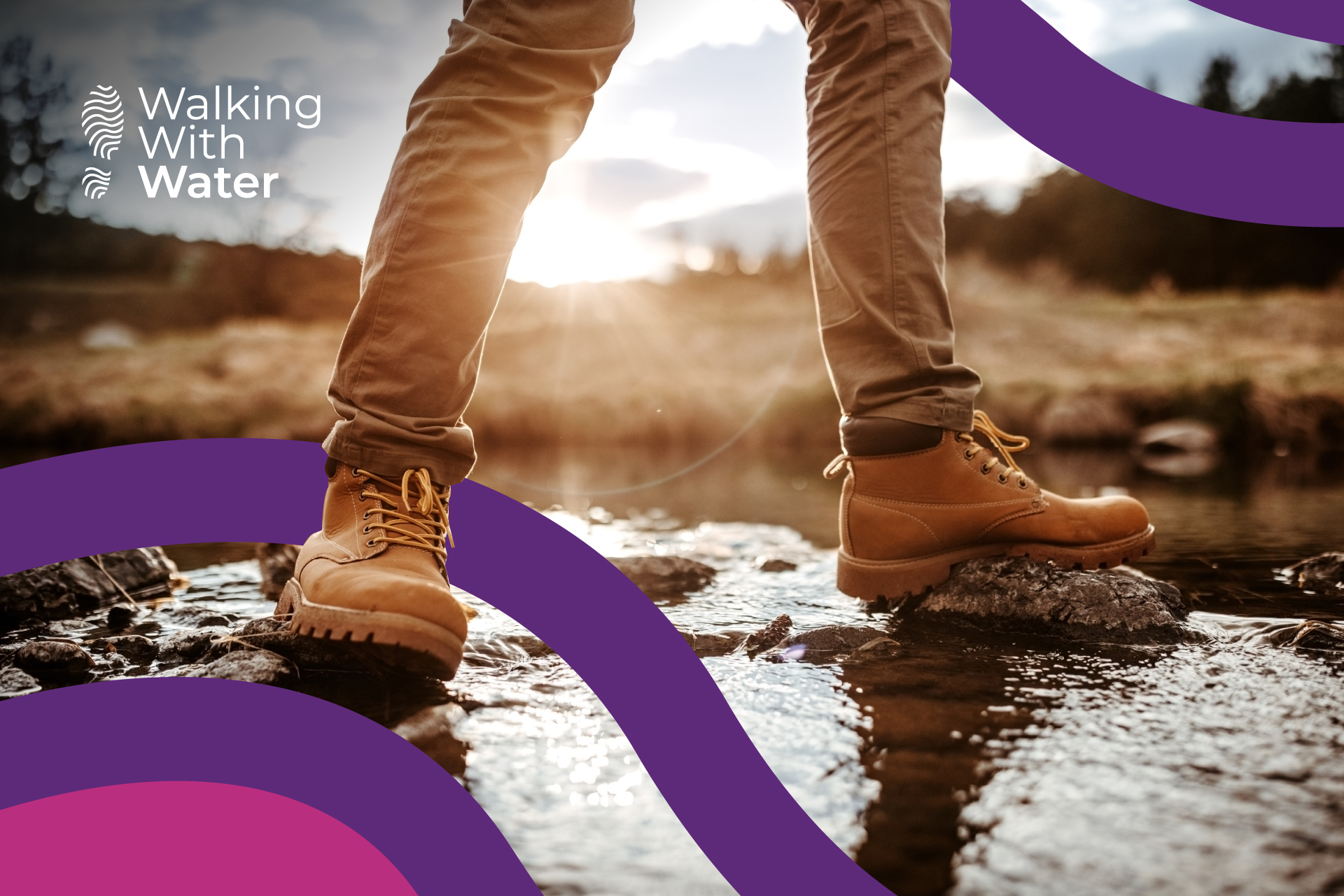 As part of our 'Walking With Water' initiative, we have teamed up with various project partners to help spread the word and get more people outdoors and appreciating the sources of our water supply.
Hear from water companies and our project partners on what walks are being recommended:
---
Wales.com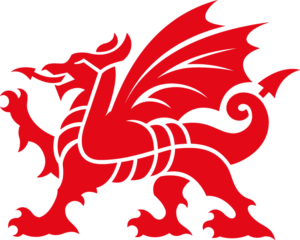 Wales.com is Wales' main international gateway website – a hub of inspiration and information for those looking to find out more about Wales as a place to invest, work, visit or study.
Read our guest blog for Wales.com to learn more about how 'Walking with Water' serves Wales, as well as to get some beautiful waterside walk recommendations.
---
The Mammal Society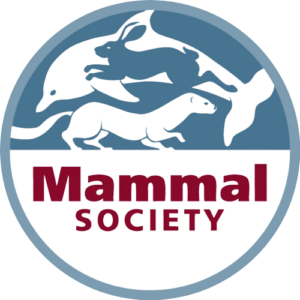 Established in 1954, the Mammal Society are a UK based charity devoted to the study and conservation of the mammals of the British Isles. They aim to raise awareness of the issues mammals face and share their scientific research so they can be best protected in the future.
Read our guest blog for the Mammal Society focusing on all the fantastic things you can spot riverside whilst utilising their own Mammal Mapper app.
---
Wet Wednesdays

Based in Wales, Wet Wednesdays are the UK's leading independent children's outerwear brand.
Read our guest blog for Wet Wednesdays highlighting 'Walking with Water' as well as suggesting some fun waterside walks across Wales for young families.
---
Staffordshire Wildlife Trust

Staffordshire Wildlife Trust has been working to protect the wildlife and wild places across Staffordshire for over 50 years.
Read our guest blog for Staffordshire Wildlife Trust focusing on the picturesque waterside walking spot of Tucklesholme, a Staffordshire Wildlife Trust nature reserve and important feature of the Trent Valley landscape.
---
CCW's Steve Grebby
CCW Policy Manager, Steve Grebby, has dedicated over 25 years to combatting sewer flooding affecting homes, business and communities. You can hear more about his crusade in episode #8 of our 'Waterfall podcast, 'Flush Decisions' and read about CCW's 'End Sewer Flooding Misery' campaign.
'Walking with Water' is CCW's way of nurturing a meaningful connection between people and the water we use, by encouraging them to explore the places water comes from such as rivers, streams and reservoirs. Learn more about the initiative and start planning your waterside adventure.
Outside of work, Steve loves to explore the great outdoors with family and friends. As a tribute to our 'Walking with Water' initiative, Steve has shared some of his most cherished waterside walks:
Jesmond Dene
Going there with my grandfather and my brothers and sisters is one of my earliest memories, not least because it features Pets' Corner and an ice cream van. I have carried on this tradition with my daughter Sofia as it is a great little escape if we have a space couple of hours on a Sunday.
Allen Banks & Staward Gorge
Home to the 3 F's (flora, fauna & fungi) rather than the 3Ps but still a firm favourite of mine. Allen Banks & Staward Gorge is a National Trust site but you only pay for parking, which is free for members. More of a ramble than a walk in places and look out for the rope swings over the river.
Plessey Woods
Plessey Woods is a great mix of woodlands, meadows and streams. With the added bonus of some lovely picnic spots on the River Blyth and a new adventure playground.
---
Tony Rees from South Wales Rivers Trust
Tony Rees chairs the South East Wales Rivers Trust, one of the six regional River trusts in Wales, represented by Walking With Water partner Afonydd Cymru (their umbrella organisation).
Tony took us on a walk along the River Taff towards Ponsticill reservoir, one of the most important sources of drinking water in South East Wales, close to his beloved hometown of Merthyr Tydfil. Listen to Tony talk about the walk on our Waterfall podcast, episode 45.
Who am I?
I am a keen angler since I was 11! I was a butcher by profession. I love Merthyr Tydfil where I was born and raised. I would not live anywhere else in the world. I am 84 and have seen big positive changes in River Taff's water quality where I suggest you walk. A lot of work has happened to prevent hazardous substances from polluting the river through industrial activity. We need to keep it safe!
Where the walk is?
I picked the destination spot of Ponsticill that you can reach from different parts of the famous Taff trail. The Taff Trail offers navigable and accessible walk and cycle routes. If you chose a longer trail you can stop at various Welsh towns and use the accommodation they offer overnight.
Ponsticill is reached through a part of the trail that meets one of the country roads near Merthyr Tydfil – this means it is also accessible by car, for a brief day visit. Pontsticill is 4 miles to the junction of the River Taff Fechan, and Taff Fawr, joining to form the main River Taff, from the peaks of Penyfan. Whichever direction you reach this point from, I suggest you head towards Ponsticill reservoir and a viewpoint past its gates. Most of River Taff Fechan's watershed is used to fill this reservoir.
Why I chose this walk
When on this walk, you can witness the journey of the river from its source, into a reservoir that brings you water, and then also flows into a biodiversity-rich river. Whether you walk upstream or downstream, you can see how connected and reliant we and nature are on this water source.
Walking to a reservoir to see how much water it holds is really important in making a connection with our water use and its availability. In the past few years water levels have been visibly lower in early summer time. Often that is soon after flooding where we could also see how the reservoir overflows. The flow from the reservoir is what is called "compensation flow." It must be released from the reservoir to make sure the river flows healthy, supporting nature and fish!
On this walk you can spot…
Depending on where you start from, there is a lot of history and nature on route to spot!  You can spot historic collieries, bridges, towns, brown trout, the protected Bullhead, Miller's Thumb, and lots of birds along the riverbanks when you walk! You can also visit Taff Fechan nature reserve! Make sure you download CCW's free activity booklet to note down what you see!
This walk inspires me to…
This walk and location continues to inspire me to be mindful and respectful to nature with my water use. Living and walking close to a significant reservoir helps me understand how my river flows to supply nature and us with water. It would be great to have live cameras showing us what prolonged dry weather, or rain, means for water levels as very often it is hard to understand how water levels drop so quickly in a country where it rains a lot.
Visit CCW's water save tips pages to see how you can save water, money on bills and protect the environment.
Follow CCW, Waterfall Podcast and Afonydd to share your routes and what inspires you when #walkingwithwater.
@AfonyddCymru, @CCWvoice, @waterfall_podcast
---
The Outdoor Guide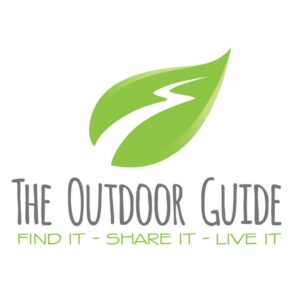 The Outdoor Guide (TOG) brings together information for walks all around the UK. Whether you enjoy hiking in stunning hills, exploring mountains, or strolling through picturesque villages, TOG has everything you need. If you love adventure and discovering new landscapes, let The Outdoor Guide be your trusted companion on your next memorable journey into nature – just remember to walk near water!
To learn more about how their dedication to the outdoors aligns with CCW, read our guest blog for The Outdoor Guide.