Switching to a meter could help dilute impact of rising water bills in Wales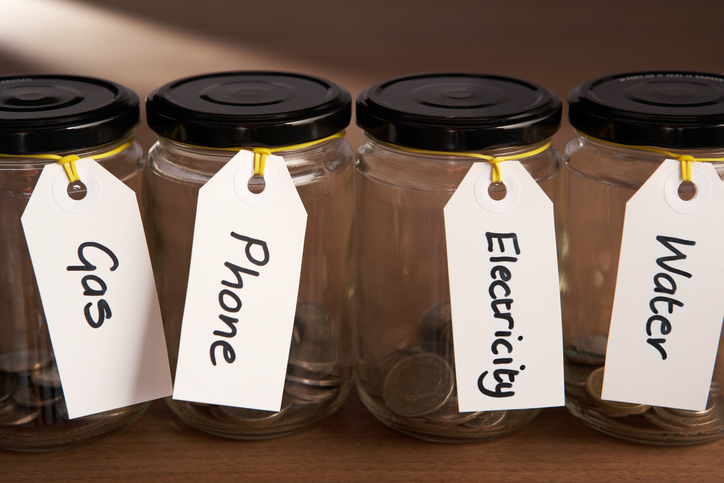 Average water and sewerage bill set to rise for Dŵr Cymru Welsh Water and Hafren Dyfrdwy customers from April – but changes will vary depending on circumstances.
Changes mark start of new 5-year package of prices and investment.
Switching to a water meter could save some households in Wales more than £100 a year.
1 in 8 customers in Wales struggle to afford their bill but many could qualify for financial help.
Switching to a water meter could help thousands of households in Wales pull the plug on rising water bills this April and ease the pressure on cash-strapped customers.
That's according to CCW – the voice for water consumers – which is urging people to stay one step of ahead of an increase in water and sewerage charges from 1 April.
The changes were confirmed by Water UK today (Thursday) and will see the average water and sewerage bill for Dŵr Cymru Welsh Water customers increase by just over 1 per cent to £451. Households supplied by Hafren Dyfrdwy will also see the average combined bill rise by a similar amount to about £300.
Bills will vary considerably across the country and what individual customers end up paying will look very different depending on their supplier and circumstances. In particular, some Hafren customers are likely to see an increase that is significantly higher than the average.
Any rise will only serve to increase the pressure on the 1 in 8 customers in Wales that are already struggling to afford their water bills.
CCW is urging households paying unmetered charges to consider trialing a water meter to see if they might be better off. People on a low-income might also be eligible for financial support through their water company's social tariff scheme.
Rhodri Williams, Wales Chair for CCW, said: "Water is often the forgotten utility when it comes to saving money but we know there are thousands of households that could still benefit by switching to a meter."
"If you're on a low-income now is the time to act and ask your water company whether you might be eligible for their social tariff or other forms of support that can shave precious pounds off your bills."
Switching to a meter is often the simplest way to save and some customers find they can slash their water bills by more than £100 a year. Companies will usually give customers up to 2 years to trial a meter and switch back if they are worse off or unhappy.
CCW has a popular online water meter calculator where people can quickly check to see if they might be better off before taking the plunge. Not everyone will save but customers with more bedrooms than people living in their property are the most likely to benefit.
Customers can also take advantage of water-saving freebies offered by their water company, which can help them save money – as well as water – if they already pay metered charges.
Low-income households should also check to see if they're eligible for Welsh Water's HelpU social tariff or Hafren's Here2Help scheme. Both can substantially cut customers' bills and there is other assistance available too for people struggling to pay or in debt.
You can find out more by contacting your water company or taking a look around our website.
For more information or to arrange an interview our Wales Chair Rhodri Williams please call the media team on 0121 345 1005.