Water watchdog launches benefits calculator to help those struggling with bills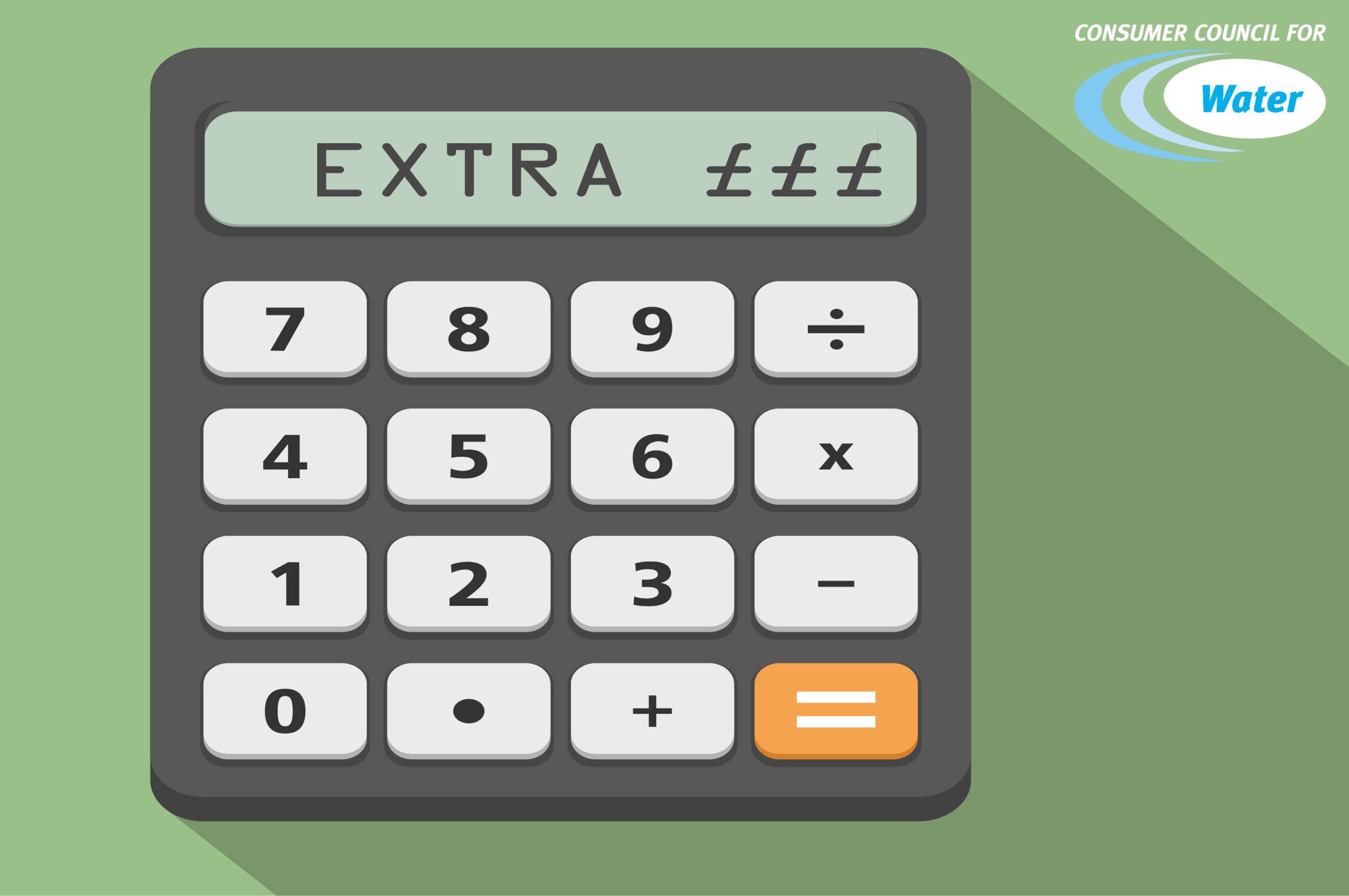 HOUSEHOLDS in Wales struggling to afford their water bills are being urged by the Consumer Council for Water (CCWater) to use new online tools which could provide a vital boost to their finances.
CCWater has teamed up with poverty relief charity Turn2us opens in new window to provide a benefits calculator and grants search tool to help struggling water customers identify ways to bolster their income.
The partnership forms part of wider efforts by the independent water watchdog to ensure the one in seven water customers in Wales who say their water bill is not affordable receive the help they need before sinking into debt1.
The scale of this challenge was highlighted in a recent report which revealed the amount owed to water companies across England and Wales in unpaid bills has risen by 17 per cent since 20102.
 Tom Taylor, CCWater Wales Committee Chair, said: "This important partnership with Turn2us is just one of the ways we are working to ensure more customers who are struggling to keep their head above water don't miss out on assistance.
"We know from speaking to customers on low incomes that they often have no idea of what help exists – or they are too embarrassed to ask – so they end up suffering in silence and often sacrifice essential items such as food or heating to try to pay their bill. We hope these tools will make it easier for households to get access to the support they need."
The calculator can help households quickly identify whether they are entitled to a wide range of means-tested benefits, including Housing Benefit, Council Tax Support and Working Tax Credit. Customers can also click onto the grants search tool to see whether they might qualify for help assistance from over 3,000 charitable funds, including those established by water companies.
CCWater's website also features a useful guide to water company social tariffs to help low-income households work out whether they might qualify for reduced water bills. And a few clicks on CCWater's water meter calculator can also help customers work out if switching to a water meter might save them money.
The benefits calculator and grants search can be accessed online at https://www.ccw.org.uk/save-money-and-water/benefits-calculator/
Customers without internet access can contact CCWater Wales on 0300 034 3333 and our staff will be happy to guide them through the process.
(Ends)
For more information or to arrange an interview call the CCWater media team on 0121 345 1005.
NOTES FOR EDITORS
1 Water Matters: Household Customer Views on their water and sewerage services – published by the Consumer Council for Water.
2 Affordability and debt 2014-15 – a report by water industry regulator Ofwat. opens in new window This figure is compiled from company data submissions and is based on revenue relating to water and/or sewerage charges at the end of the report year that has been billed to households, but not collected.
NOTES TO EDITORS
The Consumer Council for Water (CCWater) – 'The independent voice of water customers'.
Who are we?
CCWater was established in 2005 to provide strong representation for water customers in England and Wales.
We are a non-departmental public body sponsored by the Department of Environment, Food and Rural Affairs and Welsh Government.
We are independent of water companies and regulators.
What have we achieved for water customers?
Ensured that average household water & sewerage bills will fall by 5 per cent by 2020, before inflation is added, by putting customers at the heart of the 2014 Price Review.
Helped over 300,000 customers with complaints or enquiries about their water and sewerage services and secured over £20 million in compensation and rebates since 2005. That includes almost £2.2 million for customers of Dŵr Cymru Welsh Water and Dee Valley Water.
Overseen a 68 per cent reduction in customer complaints against companies in Wales since their peak in 2009/10.
Achieved all of this and more at an annual cost of just 21p per water customer.
About Turn2us:
Turn2us is a national charity that helps people in financial hardship to gain access to welfare benefits, charitable grants and support services – online, by phone and face to face through partners and volunteers
The Turn2us website includes a Benefits Calculator to find out what welfare benefits and tax credits you could be entitled to, a Grants Search to find out if you might be eligible for support from over 3,000 charitable funds, and a range of information and resources to help people in financial hardship
Turn2us can also provide direct financial assistance through a range of specific funds that are managed directly by the charity, including the Elizabeth Finn Fund which supports people from over 120 different professions
For more information, please visit www.turn2us.org.uk

opens in new window