More than 1,400 people made a pledge
More than 1,400 people made a pledge to help protect the environment and save money. The first 500 people received a free Go Tap 770ml aluminium water bottle.
See our advice to help you do your bit to help the environment by saving water (and money)
Save money and water
Tap water in the UK is:
Healthy, sugar-free and full of natural minerals.
300 -1000 times cheaper than bottled water – Drinking 2 litres of tap water every day will cost you less than £2.50 per year!
Easy to find when you're out and about.
The Refill app can help you find free tap water on the go at over 30,000 places like train stations and shops across the UK (and over 274,000 globally!).
Tap water is kinder to the planet
Your tap water comes from local British sources rather than being shipped in from far flung places that often produce bottled water.
Carbon emissions for bottled water are 900 times higher than for tap water.
A 1 litre single-use plastic water bottle takes over 8 litres of water to produce.
Improve the taste of tap water by:
Leaving it in the fridge in a covered jug.
Regularly cleaning the taps in your home.
Go Tap - our taste test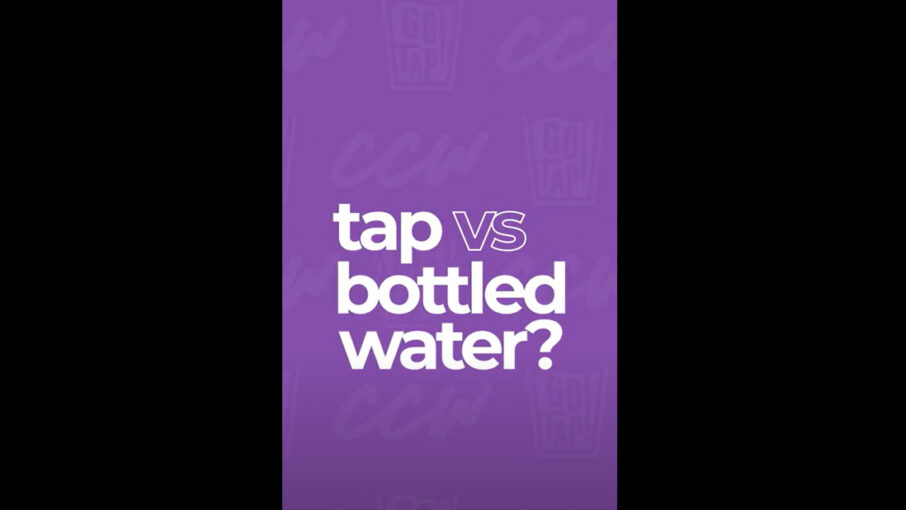 Can you tell the difference between tap and bottled water? Tap water is kinder to your wallet and the planet - as well as tasting great! Take the water taste challenge today, pledge to Go Tap!
Find out more about tap water
Discover Water
WaterUK